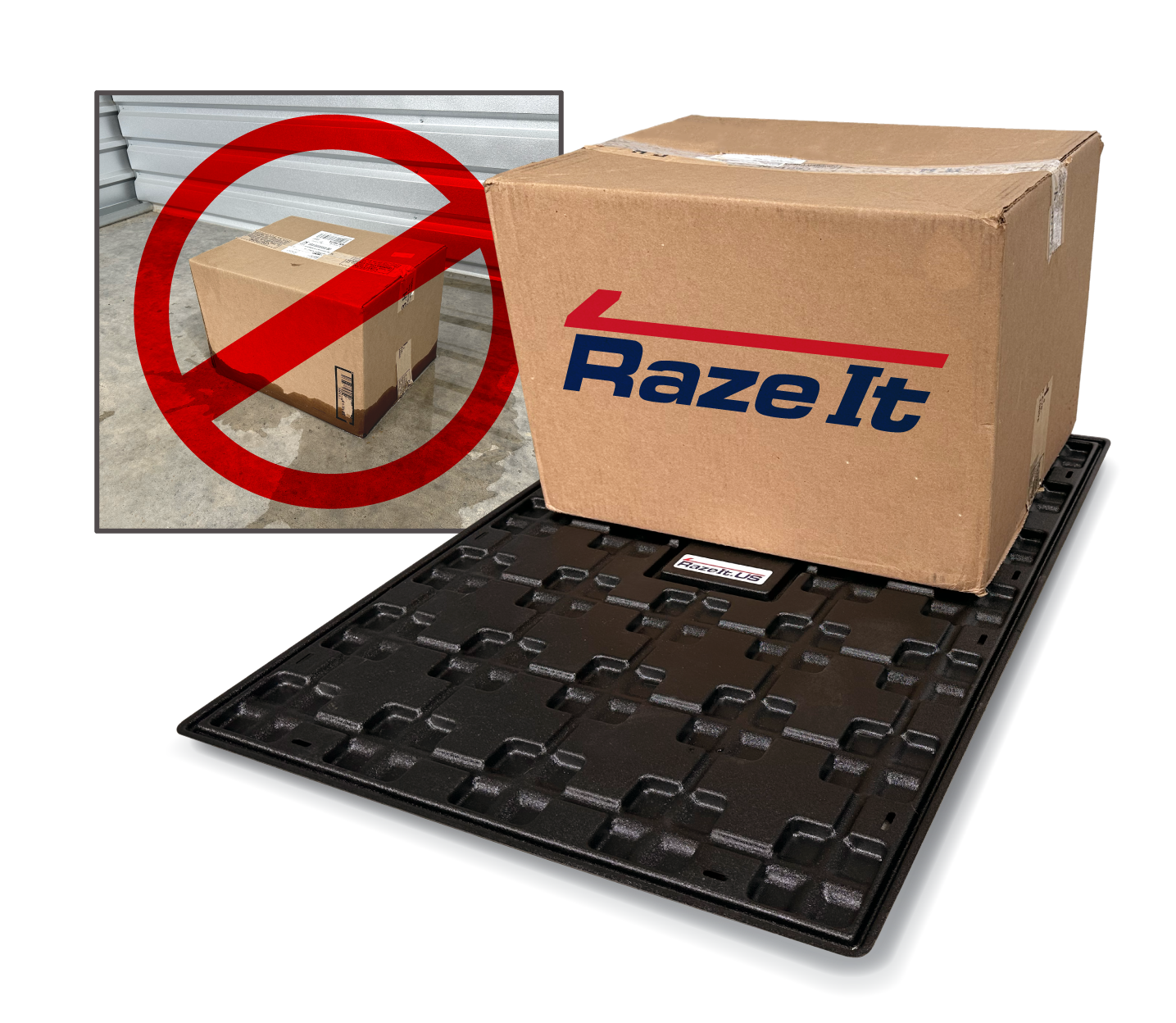 Raze It™
Eliminate the worry of moisture and condensation damage.
Protect your belongings from seeping moisture and condensation off concrete floors or metal walls.
Safeguard your belongings with Raze It™ today and elevate your storage experience.
Learn More
Protect It with Raze It™
Protect From Water

Easily protect your valuable possessions or important paperwork from water damage caused by seeping concrete or sweating metal walls

Easy Installation

Lightweight design makes installation easy.

Clips lock panels in place so nothing slides around

Designed for Air Flow

Air Flow design prevents build up of mold causing moisture below panel.

Ensures quick drying if there is moisture. Prevents trapping of moisture.
Raze It - Save It - Protect It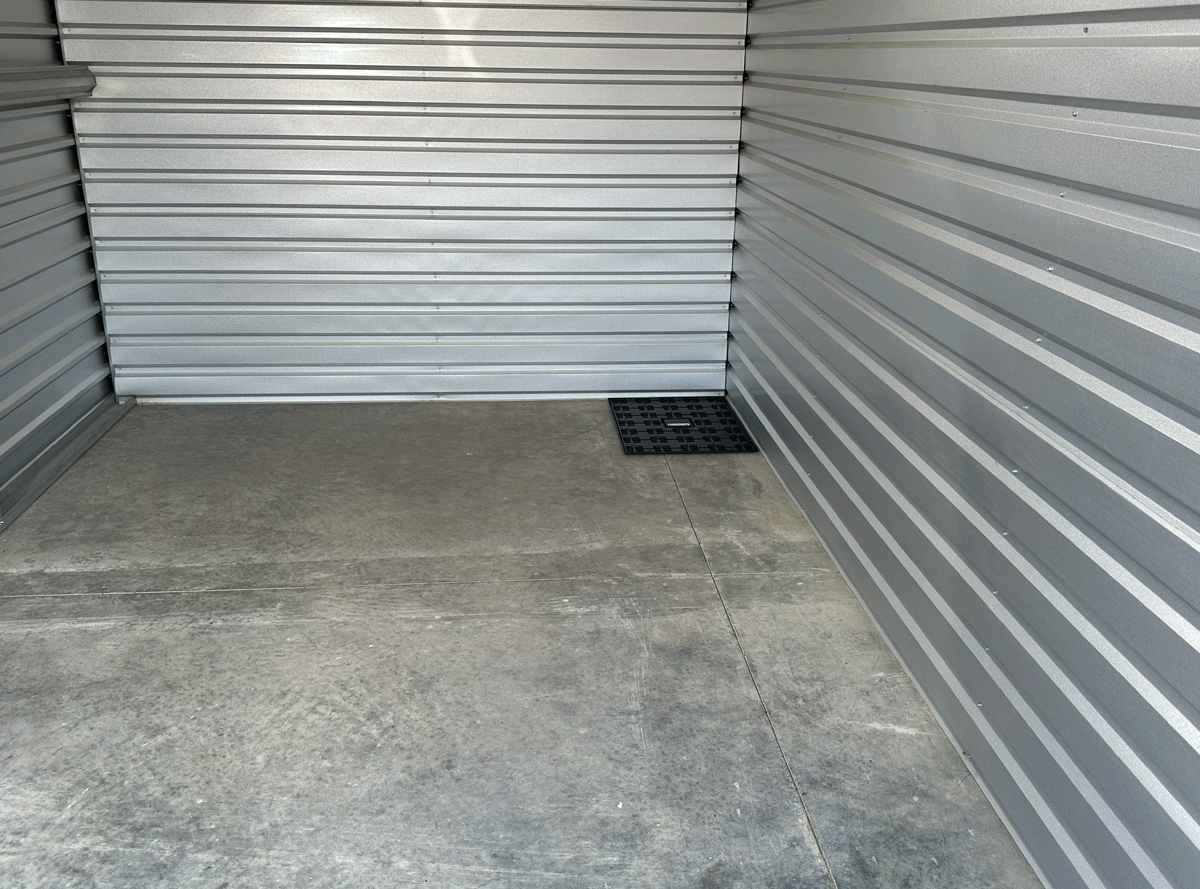 Connect The Panels
Easily connect as many as needed with convenient clips. Cover as little or as much area as needed
Order Now
Raze It™ Moisture Defense System
Protect Your Belongings From Moisture Damage
Check Out The Raze It™ Stress Test
Protect It with Raze It™
Raze It™ alleviates the stress and worry associated with moisture damage. Enjoy peace of mind knowing your belongings are protected.
Protect Your Valuables with Raze It™: The Ultimate Storage Solution!
Are you tired of worrying about the safety and condition of your cherished belongings in self-storage? Say goodbye to those concerns with Raze It™, the revolutionary storage solution designed to safeguard your valuables like never before.
Whether it's family heirlooms, sentimental keepsakes, or important documents, Raze It™ offers the ultimate protection against moisture and condensation, ensuring your treasures remain pristine and intact.
Unparalleled Moisture Protection
Raze It™ acts as a reliable barrier between your items and potentially damaging moisture seeping up from concrete floors or condensation from metal walls. With Raze It™, you can bid farewell to the threat of water damage and enjoy peace of mind knowing your valuables are shielded.
Thin and Lightweight Design
Unlike bulky storage alternatives, Raze It™ is thin and lightweight, making it easy to handle and position in your storage unit. Its sleek profile maximizes your storage space while providing superior protection. Say goodbye to clunky, space-consuming alternatives and embrace the efficiency of Raze It™.

Versatile and Easy to Use
Raze It™ is versatile enough to accommodate various items of different shapes and sizes. Simply place it on the floor of your storage unit, and you're ready to go. No complicated installations or adjustments required. Raze It™ seamlessly integrates into your storage routine, allowing you to focus on what truly matters – preserving your precious memories.
Available at Select Self-Storage Facilities
Find out if Raze It™ is available at your local self-Storage Facility